Recall Details
---
Reckitt Recalls More than Three Million Bottles of Airborne Gummies Due to Injury Hazard
---
This recall involves only 63 and 75 count bottles of Airborne Gummies. They were sold in blueberry pomegranate, orange and assorted fruit flavors. The UPC numbers are located on the product label and lot codes and expiration dates are located on the bottom of the bottle. The following UPC numbers and lot codes are included in this recall. UPC and Lot Codes for 63-count gummies: 12-digit UPC /SKU Description Lot Code Expiration 6-47865-96299-1 Airborne Gummies - Assorted Fruit 63 ct. AC1270G 44530 6-47865-96299-1 Airborne Gummies - Assorted Fruit 63 ct. AC1400A 44530 6-47865-96299-1 Airborne Gummies - Assorted Fruit 63 ct. AC1400B 44530 6-47865-96299-1 Airborne Gummies - Assorted Fruit 63 ct. AC1900H 44651 6-47865-96299-1 Airborne Gummies - Assorted Fruit 63 ct. AC2180C 44681 6-47865-96299-1 Airborne Gummies - Assorted Fruit 63 ct. AC2320A 44681 6-47865-96299-1 Airborne Gummies - Assorted Fruit 63 ct. AC3080A 44773 6-47865-96299-1 Airborne Gummies - Assorted Fruit 63 ct. AC3300A 44773 6-47865-96299-1 Airborne Gummies - Assorted Fruit 63 ct. AC3300B 44773 6-47865-96299-1 Airborne Gummies - Assorted Fruit 63 ct. AC3080E 44773 6-47865-96299-1 Airborne Gummies - Assorted Fruit 63 ct. AC3440B 44804 6-47865-96299-1 Airborne Gummies - Assorted Fruit 63 ct. AC3440C 44804 6-47865-96299-1 Airborne Gummies - Assorted Fruit 63 ct. AC3440J 44804 6-47865-96299-1 Airborne Gummies - Assorted Fruit 63 ct. AC3440K 44804 6-47865-96299-1 Airborne Gummies - Assorted Fruit 63 ct. AC0301H 44834 6-47865-96299-1 Airborne Gummies - Assorted Fruit 63 ct. AC0301A 44834 6-47865-96339-4 Airborne Gummies - Orange 63 ct. AC1350B 44592 6-47865-96339-4 Airborne Gummies - Orange 63 ct. AC1690B 44620 6-47865-96339-4 Airborne Gummies - Orange 63 ct. AC1690D 44620 6-47865-96339-4 Airborne Gummies - Orange 63 ct. AC2030A 44651 6-47865-96339-4 Airborne Gummies - Orange 63 ct. AC1690C 44620 6-47865-96339-4 Airborne Gummies - Orange 63 ct. AC2570A 44712 6-47865-96339-4 Airborne Gummies - Orange 63 ct. AC3140D 44742 6-47865-96339-4 Airborne Gummies - Orange 63 ct. AC2850D 44742 6-47865-96339-4 Airborne Gummies - Orange 63 ct. AC2850E 44742 6-47865-99557-9 Airborne Gummies - Kids 63 ct. AC1620B 44561 6-47865-99557-9 Airborne Gummies - Kids 63 ct. AC1330D 44530 6-47865-99557-9 Airborne Gummies - Kids 63 ct. AC1620A 44561 6-47865-99557-9 Airborne Gummies - Kids 63 ct. AC1790C 44620 6-47865-99557-9 Airborne Gummies - Kids 63 ct. AC0661B 44895 6-47865-99557-9 Airborne Gummies - Kids 63 ct. AC0661C 44895 6-47865-99601-9 Airborne Gummies - Blueberry Pomegranate 63 ct. AC1041A 44926 6-47865-99564-7 Airborne Gummies - Assorted Fruit Bundle Pack (2x63) ct. AC1270G 44530 6-47865-99564-7 Airborne Gummies - Assorted Fruit Bundle Pack (2x63) ct. AC1400A 44530 6-47865-99564-7 Airborne Gummies - Assorted Fruit Bundle Pack (2x63) ct. AC1400B 44530 6-47865-99564-7 Airborne Gummies - Assorted Fruit Bundle Pack (2x63) ct. AC1900H 44651 6-47865-99564-7 Airborne Gummies - Assorted Fruit Bundle Pack (2x63) ct. AC2180C 44681 6-47865-99564-7 Airborne Gummies - Assorted Fruit (2x63) ct. AC2320A 44681 6-47865-99564-7 Airborne Gummies - Assorted Fruit Bundle Pack (2x63) ct. AC3080A 44773 6-47865-99564-7 Airborne Gummies - Assorted Fruit Bundle Pack (2x63) ct. AC3300A 44773 6-47865-99564-7 Airborne Gummies - Assorted Fruit Bundle Pack (2x63) ct. AC3300B 44773 6-47865-99564-7 Airborne Gummies - Assorted Fruit Bundle Pack (2x63) ct. AC3080E 44773 6-47865-99564-7 Airborne Gummies - Assorted Fruit Bundle Pack (2x63) ct. AC3440B 44804 6-47865-99564-7 Airborne Gummies - Assorted Fruit Bundle Pack (2x63) ct. AC3440C 44804 6-47865-99564-7 Airborne Gummies - Assorted Fruit Bundle Pack (2x63) ct. AC3440J 44804 6-47865-99564-7 Airborne Gummies - Assorted Fruit Bundle Pack (2x63) ct. AC3440K 44804 6-47865-99564-7 Airborne Gummies - Assorted Fruit Bundle Pack (2x63) ct. AC0301H 44834 6-47865-99564-7 Airborne Gummies - Assorted Fruit Bundle Pack (2x63) ct. AC0301A 44834 UPC and Lot Codes for 75-count gummies: 12-digit UPC /SKU Description Lot Code Expiration 6 47865 18574 1 Airborne Gummies - Assorted Fruit 75 ct. AC1140G 44500 6 47865 18574 1 Airborne Gummies - Assorted Fruit 75 ct. AC1140H 44500 6 47865 18574 1 Airborne Gummies - Assorted Fruit 75 ct. AC1140I 44500 6 47865 18574 1 Airborne Gummies - Assorted Fruit 75 ct. AC1270D 44530 6 47865 18574 1 Airborne Gummies - Assorted Fruit 75 ct. AC1640A 44561 6 47865 18574 1 Airborne Gummies - Assorted Fruit 75 ct. AC1640B 44561 6 47865 18574 1 Airborne Gummies - Assorted Fruit 75 ct. AC1780G 44620 6 47865 18574 1 Airborne Gummies - Assorted Fruit 75 ct. AC2060F 44651 6 47865 18574 1 Airborne Gummies - Assorted Fruit 75 ct. AC2060G 44651 6 47865 18574 1 Airborne Gummies - Assorted Fruit 75 ct. AC2180A 44681 6 47865 18574 1 Airborne Gummies - Assorted Fruit 75 ct. AC2180B 44681 6 47865 18574 1 Airborne Gummies - Assorted Fruit 75 ct. AC2180D 44681 6 47865 18574 1 Airborne Gummies - Assorted Fruit 75 ct. AC2180E 44681 6 47865 18574 1 Airborne Gummies - Assorted Fruit 75 ct. AC2320B 44681 6 47865 18574 1 Airborne Gummies - Assorted Fruit 75 ct. AC2320C 44681 6 47865 18574 1 Airborne Gummies - Assorted Fruit 75 ct. AC2770G 44742 6 47865 18574 1 Airborne Gummies - Assorted Fruit 75 ct. AC2770J 44742 6 47865 18574 1 Airborne Gummies - Assorted Fruit 75 ct. AC2560F 44712 6 47865 18574 1 Airborne Gummies - Assorted Fruit 75 ct. AC3080B 44773 6 47865 18574 1 Airborne Gummies - Assorted Fruit 75 ct. AC3080C 44773 6 47865 18574 1 Airborne Gummies - Assorted Fruit 75 ct. AC3080D 44773 6 47865 18574 1 Airborne Gummies - Assorted Fruit 75 ct. AC2560J 44712 6 47865 18574 1 Airborne Gummies - Assorted Fruit 75 ct. AC3440A 44804 6 47865 18574 1 Airborne Gummies - Assorted Fruit 75 ct. AC0441B 44865 6 47865 18574 1 Airborne Gummies - Assorted Fruit 75 ct. AC0441D 44865 6 47865 18574 1 Airborne Gummies - Assorted Fruit 75 ct. AC0301I 44834 6 47865 18574 1 Airborne Gummies - Assorted Fruit 75 ct. AC0691B 44895 6 47865 18574 1 Airborne Gummies - Assorted Fruit 75 ct. AC0691C 44895 6 47865 18574 1 Airborne Gummies - Assorted Fruit 75 ct. AC1051A 44926 6 47865 18574 1 Airborne Gummies - Assorted Fruit 75 ct. AC1580E 44594 6 47865 90530 1 Airborne Gummies Kids - Assorted Fruit 75 ct. AC2040D 44651 6 47865 90530 1 Airborne Gummies Kids - Assorted Fruit 75 ct. AC3020B 44742 6 47865 90530 1 Airborne Gummies Kids - Assorted Fruit 75 ct. AC0661D 44895
Product:
Airborne Gummies (63 and 75 count bottles)
About 3.74 million
Retailer:
Target, Walgreens, CVS, Kroger, Sam's Club, BJ's Wholesale Club, Costco, Walmart and other stores nationwide and online at Amazon.com and www.schiffvitamins.com from May 2020 through February 2022 for between $18 and $33.
Recall Date:    
Mar 16, 2022
Injury:
Reckitt has received 70 reports of the cap or seal popping off the bottles, including 18 reports of minor injuries and one report of an eye injury requiring medical attention.
Mfg:
RB Health (US) LLC ("Reckitt"), of Parsippany, New Jersey
Last Published:    
Mar 16, 2022
__________
RecallMe Number:    
22099
RecallMe Status:    
Notified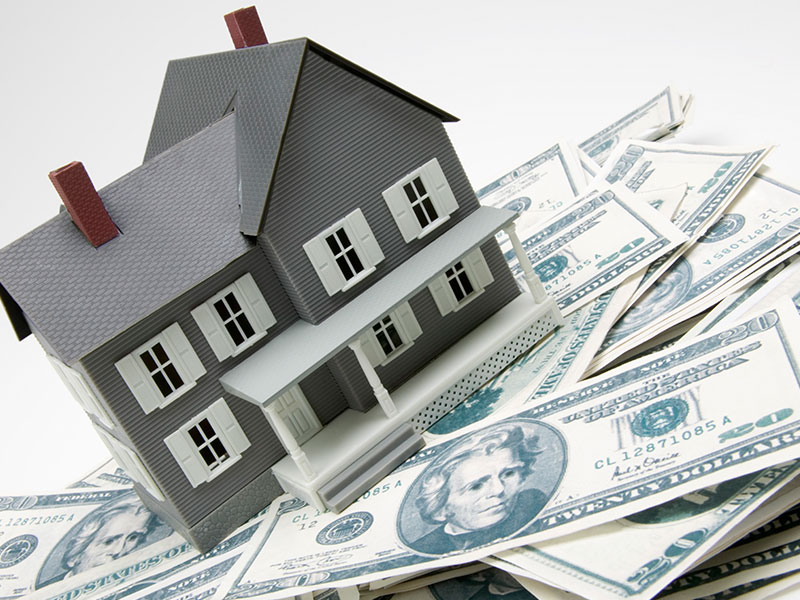 Unclaimed Property
Your state treasury has $Billions in unclaimed money and property.
Have you checked?
It's your money and will remain yours until you file a claim.
How To Claim   that is rightly yours!