Recall Details
---
VanMoof Recalls Bicycles Due to Fall and Impact Hazards
---
M15C000707 M15E002665 M15E002684 M15C000727 M15C000746 M15C000708 M15E002666 M15E002685 M15C000728 M15C000747 M15C000709 M15E002667 M15E002686 M15C000729 M15C000748 M15C000710 M15E002668 M15E002687 M15C000730 M15C000749 M15C000711 M15E002669 M15E002688 M15C000731 M15C000750 M15C000712 M15E002670 M15E002689 M15C000732 M15C000751 M15C000713 M15E002671 M15E002690 M15C000733 M15C000752 M15C000714 M15E002672 M15E002691 M15C000734 M15C000753 M15C000715 M15E002673 M15E002692 M15C000735 M15C000754 M15C000716 M15E002674 M15E002693 M15C000736 M15C000755 M15C000717 M15E002675 M15E002694 M15C000737 M15C000756 M15C000718 M15E002676 M15E002695 M15C000738 M15C000757 M15C000719 M15E002677 M15E002696 M15C000739 M15C000758 M15C000720 M15E002678 M15E002697 M15C000740 M15C000759 M15C000721 M15E002679 M15C000722 M15C000741 M15C000760 M15E002661 M15E002680 M15C000723 M15C000742 M15C000761 M15E002662 M15E002681 M15C000724 M15C000743 M15C000762 M15E002663 M15E002682 M15C000725 M15C000744 M15C000763 M15E002664 M15E002683 M15C000726 M15C000745 M15C000764 M15C000765 M15C000804 M15C000843 M15E002678 M15C000766 M15C000805 M15C000844 M15E002679 M15C000767 M15C000806 M15C000845 M15E002680 M15C000768 M15C000807 M15C000846 M15E002681 M15C000769 M15C000808 M15C000847 M15E002682 M15C000770 M15C000809 M15C000848 M15E002683 M15C000771 M15C000810 M15C000849 M15E002684 M15C000772 M15C000811 M15C000850 M15E002685 M15C000773 M15C000812 M15C000851 M15E002686 M15C000774 M15C000813 M15C000852 M15E002687 M15C000775 M15C000814 M15C000853 M15E002688 M15C000776 M15C000815 M15C000854 M15E002689 M15C000777 M15C000816 M15C000855 M15E002690 M15C000778 M15C000817 M15C000856 M15E002691 M15C000779 M15C000818 M15C000857 M15E002692 M15C000780 M15C000819 M15C000858 M15E002693 M15C000781 M15C000820 M15C000859 M15E002694 M15C000782 M15C000821 M15C000860 M15E002695 M15C000783 M15C000822 M15C000861 M15E002696 M15C000784 M15C000823 M15C000862 M15E002697 M15C000785 M15C000824 M15C000863 M15E002698 M15C000786 M15C000825 M15C000864 M15E002699 M15C000787 M15C000826 M15C000865 M15E002700 M15C000788 M15C000827 M15C000866 M15E002701 M15C000789 M15C000828 M15C000867 M15E002702 M15C000790 M15C000829 M15C000868 M15E002703 M15C000791 M15C000830 M15C000869 M15E002704 M15C000792 M15C000831 M15C000870 M15E002705 M15C000793 M15C000832 M15C000871 M15E002706 M15C000794 M15C000833 M15C000872 M15E002707 M15C000795 M15C000834 M15C000873 M15E002708 M15C000796 M15C000835 M15C000874 M15E002709 M15C000797 M15C000836 M15C000875 M15E002710 M15C000798 M15C000837 M15C000876 M15E002711 M15C000799 M15C000838 M15C000877 M15E002712 M15C000800 M15C000839 M15C000878 M15E002713 M15C000801 M15C000840 M15C000879 M15E002714 M15C000802 M15C000841 M15E002676 M15E002715 M15C000803 M15C000842 M15E002677 M15E002716 M15E002717 M15E002755 M15E002793 M16C002341 M15E002718 M15E002756 M15E002794 M16C002342 M15E002719 M15E002757 M15E002795 M16C002343 M15E002720 M15E002758 M15E002796 M16C002344 M15E002721 M15E002759 M15E002797 M16C002345 M15E002722 M15E002760 M15E002798 M16C002346 M15E002723 M15E002761 M15E002799 M16C002347 M15E002724 M15E002762 M15E002800 M16C002348 M15E002725 M15E002763 M15E002801 M16C002349 M15E002726 M15E002764 M15E002802 M16C002350 M15E002727 M15E002765 M15E002803 M15E002728 M15E002766 M15E002804 M15E002729 M15E002767 M15E002805 M15E002730 M15E002768 M15E002806 M15E002731 M15E002769 M15E002807 M15E002732 M15E002770 M15E002808 M15E002733 M15E002771 M15E002809 M15E002734 M15E002772 M15E002810 M15E002735 M15E002773 M16C002321 M15E002736 M15E002774 M16C002322 M15E002737 M15E002775 M16C002323 M15E002738 M15E002776 M16C002324 M15E002739 M15E002777 M16C002325 M15E002740 M15E002778 M16C002326 M15E002741 M15E002779 M16C002327 M15E002742 M15E002780 M16C002328 M15E002743 M15E002781 M16C002329 M15E002744 M15E002782 M16C002330 M15E002745 M15E002783 M16C002331 M15E002746 M15E002784 M16C002332 M15E002747 M15E002785 M16C002333 M15E002748 M15E002786 M16C002334 M15E002749 M15E002787 M16C002335 M15E002750 M15E002788 M16C002336 M15E002751 M15E002789 M16C002337 M15E002752 M15E002790 M16C002338 M15E002753 M15E002791 M16C002339 M15E002754 M15E002792 M16C002340
Product:
VanMoof B and S series bicycles
375
Retailer:
Aika Trading, Calhoun Cycle, Orange Pedal, The Garage OTR, Seattle E-bike and other bicycle stores nationwide and online from January 2014 through December 2016 for about $800.
Distributor:
404 Park Partners LP, of New York
Recall Date:    
May 15, 2017
Injury:
The firm has received two reports of riders injured when road objects created an obstruction between the bike fender and the front wheel. In both instances, the fender remained intact, because the stainless steel fender bolts did not break off. One instance resulted in bruises, scratches and a broken arm. In the second instance, the rider suffered a concussion.
Importer:
VanMoof USA Inc, of Brooklyn, N.Y.
Last Published:    
May 15, 2017
__________
RecallMe Number:    
17152
RecallMe Status:    
Announced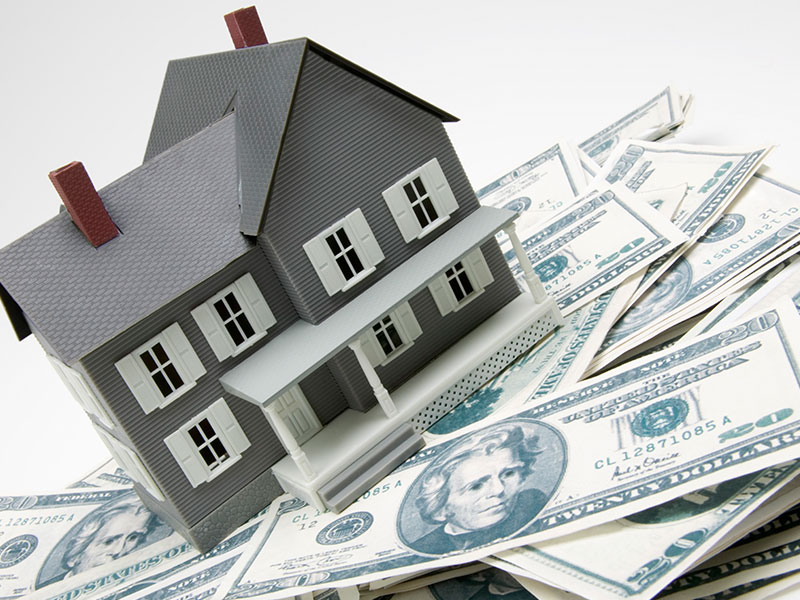 Unclaimed Property
Your state treasury has $Billions in unclaimed money and property.
Have you checked?
It's your money and will remain yours until you file a claim.
How To Claim   that is rightly yours!